YOU ONLY REGRET THE THINGS YOU DIDN'T DO
A year, 5 years, and 10 years from now, you won't look back and regret all of the hard work you had to do to succeed.
You won't look over at your beautiful wife and regret all the time you spent working on yourself in order to deserve someone as amazing as her.
You won't look at the friends you now have, or the business success you enjoy, or the lack of fear and anxiety in your life, and think, "man, I really regret all of this."
You won't regret any of that, because you will only regret what you didn't do.
WHY BECOMESHARP
Our primary coaching revolves around 1-on-1 mentorship programs. When you join the mentorship program you'll be assigned to a seasoned coach who will take personal responsibility for your results. He will work with you to figure out your goals, whether you want to lose your virginity, find your soulmate, or anything in between. Many of our clients are even in relationships and are looking for coaching with social skills, networking, and relationships. You and your coach will meet 1-on-1 on a continual basis where you'll discuss current struggles and limiting beliefs. He or she will work with you to develop the skills required to get you maximum results. You'll receive constant feedback along with exercises and drills to do at home in order to improve as quickly as possible.
Improve Your Fashion
Discover the right style that fits you, gets you noticed, and gets you complimented.
Eliminate Nervousness
Elminate the "nervous ticks" in your interactions so you feel more at ease in social situations and receive positive reactions.
Say The Right Thing
Develop the ability of always saying the "right" thing to women, while never again "freezing up" or running out of things to say.
Enhance Confidence
Enhance your overall confidence through live exercises, mind-set reframing, and reference experiences.
Be A Leader
Become comfortable with leading, being decisive, and taking charge of a situation – all things that make you a more attractive man.
GET RESULTS FASTER
CUSTOMIZED 1-ON-1 COACHING
In every activity, sport, or skill, personal 1-on-1 coaching is considered the "holy grail" to getting the best results in the shortest time. Why? Because generalized, one-size-fits-all advice doesn't work for everyone. Like one-size-fits-all clothing, it probably doesn't fit YOU. And guess what? Dating is no different. It's just a skill. Like programming or video games. The good news is, it's a skill that you can actually develop and master, despite the nonsense that Hollywood wants you to believe (that a women's attraction for you is something that "just happens" when there's "chemistry").
Believe it or not, dating is not magic. It's not mystical. It's certainly not luck.
Thanks to recent breakthroughs in social and psychological research, we've identified the specific skills you must process if you want to trigger attraction in women. These skills include things like humor, body language, dominance, social calibration, and so on. And the best part is, any man – regardless of his appearance, wealth, or personality type – can acquire, practice, and improve these skills. So he can enjoy unstoppable dating success for himself. We know because we've seen this amazing transformation happen again and again in our clients.
TRYING TO ACHIEVE DATING SUCCESS ON YOUR OWN IS NEARLY IMPOSSIBLE
The skill set of dating is extremely hard (and frustrating) to learn on your own. If you've read the dating advice from men's magazines (written mostly for tall, model-looking dudes), or those goofy "pick up artists" in fuzzy hats and platform shoes, then you know exactly what we mean. It's really not your fault.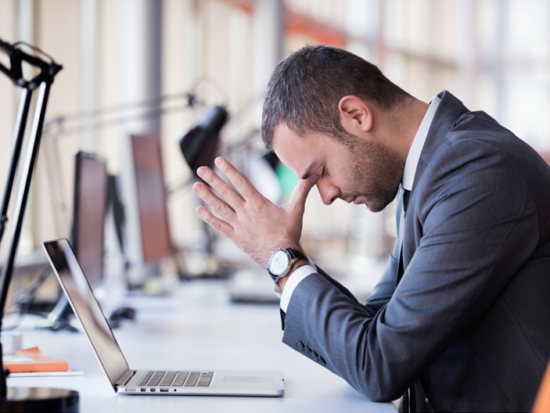 Learning to improve at dating by yourself is like learning a new musical instrument, if you've never played one before in your life. Imagine having to play electric guitar for a big concert in 2 weeks. If you've never touched a guitar before, would you try to learn from an ebook or video course? Your best bet is to have someone who knows how to play the guitar teach you personally. Otherwise you risk making a fool out of yourself when you perform in front of thousands of people.
In the same manner, if you truly want to date the quality of girls you deeply desire, then you should approach it the same way. With a qualified coach, who's been in your shoes.
WE FORCE YOU TO GET GOOD
Look, we're not going to B.S. you and tell you this is going to be easy. Because the truth is, it's not. It was one of the most challenging things we've had to undertake. But the glory of accomplishment and the reward of a more exciting life – filled with cool people and beautiful women – is well worth it. The juice is worth the squeeze, as they say.
YOU ARE NOT ALONE
(24/7 ON-CALL SUPPORT)
On-call support 24 hours a day. You'll always have a lifeline available to you if you need support. Have massive approach anxiety? Don't know what to do on a date? Panicking before meeting a girl? Text or call us – you're not alone.
Homework & Accountability Assignments
The work doesn't stop when the calls end, as between every meeting, you'll be expected to complete an array of custom homework assignments designed by your instructor to push you out of your comfort zone. 
Assignments are unique to each student and focused on addressing individual weaknesses. Complex skills are broken down into smaller, manageable chunks, while broader concepts are distilled into concrete, actionable steps. This allows us to both design and record meaningful metrics for progress each week.
Homework is always graded on effort and grades oftentimes carry very real world incentives or consequences. That is to say that when your own motivation dries up, we will together discover new sources of encouragement, such that your personal growth never plateaus. That's what accountability means.
Live Discussion & Practice Groups
Wherever you may be in the world, you can always be a part of our community. Every live discussion channel offers access to all the differing perspectives of our multi-national, multi-ethnic student body, so when you ask for, say, __ in the __ channel, you know you're getting a balanced, broad view of __.
If you're looking for more targeted practice, participate in our dedicated drill channels alongside other students looking to develop or hone a specific skill. Custom exercises with detailed instructions allow you to experiment on your own time in a judgment-free practice environment, while still getting feedback from coaches and others. Access historical comments and criticisms to learn from the collective mistakes of those that tried before you.
Some example practice channels:
Giving strong/insightful opinions

Teasing

Transitioning conversations to other topics
Comprehensive Training Module Library
All of our mentorship programs come with complimentary access to our training module library. This library contains the combined knowledge of decades of work, experiments, and experience from our team of coaches. Each 1-2 hour module breaks down a critical subject into easy-to-understand components for optimal comprehension and absorption. 
Modules are presented using a combination of audio, video, and text, and are available for you to study on your own or as part of a custom curriculum with your assigned master instructor. 
The Modules Library covers the general lecture and theory portion of your training so that your personal time with coaches can be optimized to suit your specific, individual needs. 
Individual modules will cover subjects such as:
Starting and leading conversations

How to not run out of things to say

Self-confidence / self-worth / self-esteem

Building rapport through honesty and vulnerability

How to approach and talk to groups of people

How to create attraction when she doesn't find you physically attractive

Lots and lots more…
As with all of our coaching & mentorship program components, our training library is continually updated with new content so that you're always learning the latest cutting-edge research from our R&D pursuits.